2022 NanoDivision Technical Award and FiberLean® Technologies Prize
Dr. Liangbing Hu
University of Maryland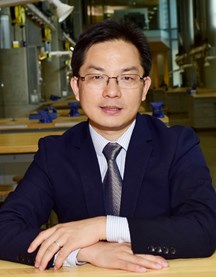 Liangbing Hu received his B.S. in physics from the University of Science and Technology of China in 2002, where he worked on colossal magnetoresistance (CMR) materials for three years. He did his Ph.D. (2002–2007) at UCLA, focusing on carbon-nanotube-based nanoelectronics. In 2006, he joined Unidym, Inc. as a co-founding scientist, leading the development of roll-to-roll printed carbon nanotube films and device integration in touch screens, LCDs, flexible OLEDs, and solar cells. He did his postdoc at Stanford University from 2009–2011, where he worked on various energy storage technologies using nanomaterials/nanostructures. Currently, he is a Herbert Rabin Distinguished Professor at the University of Maryland, College Park. His research group focuses on materials innovations, device integration, and manufacturing, with ongoing research activities on electrified ultrahigh-temperature synthesis, energy storage beyond Li-ion batteries, and novel wood nanotechnologies.  
Dr. Hu has published ~400 research papers (including 10 Science and Nature). He has received many awards, including: the Highly Cited Researchers list by Clarivate Analytics (2016-2021), a Blavatnik National Awards Honoree; the TAPPI Nano Middle Career Award (2019); 2018/2020/2021 R&D 100 Winner, the Nano Letters Young Investigator Lectureship (2017), the Office of Naval Research Young Investigator Award (2016), and the Air Force Young Investigator Award (AFOSR YIP, 2013). He is an MRS fellow.
2021 NanoDivision Technical Award and FiberLean® Technologies Prize
Dr. Emily Cranston
University of British Columbia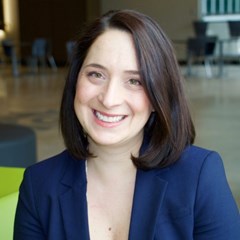 Dr. Emily D. Cranston is an Associate Professor in Wood Science/Chemical & Biological Engineering at the University of British Columbia (Canada) and is the President's Excellence Chair in Forest Bioproducts. Prior to 2019, she was an Associate Professor at McMaster University and Canada Research Chair in Bio-Based Nanomaterials. Emily's research focuses on the colloid and surface chemistry of sustainable nanocomposites and hybrid materials from (nano)cellulose and other biopolymers. Her work attempts to bridge gaps between industrial producers of nanocellulose and potential end users by exploring fundamentals.

Emily received both her degrees from McGill University, an Honors BSc in Chemistry (2001) and a PhD in Materials Chemistry (2008) in the group of Professor Derek Gray. The study of value-added products from cellulose took her to Stockholm, Sweden as a postdoctoral researcher at KTH Royal Institute of Technology before she returned to Canada in 2011. Emily has published over 100 scientific papers and reviews and has trained 88 researchers. She was awarded the KINGFA Young Investigator's Award (2016) and the Kavli Emerging Leader in Chemistry Lectureship (2018) from the American Chemical Society. In 2021, Emily received an E.W.R. Steacie Memorial Fellowship (awarded to six early stage academic researchers nationally) from the Natural Sciences and Engineering Research Council of Canada.
2020 NanoDivision Technical Award
Professor Tom Lindström
Visiting Professor, StonyBrook University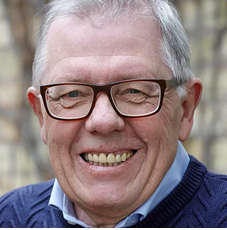 Professor Tom Lindström has a wide experience in most sectors of the Forest Products Industry, such as Pulp and Paper Technology and Wood Technology. The experience encompasses academic, institutional and industrial activities. Lindström´s scientific and technical interests are the physical and surface science of cellulosic fibers and wood-based materials and physiochemical swelling behavior of cellulose/lignin gels and a long focus has been on various paper chemistries such as dry/wet strengthening materials, retention/formation aids, sizing agents etc. Lindström has also worked on forming, wet pressing and drying and consolidation phenomena of paper structures and surface modifications of cellulosic fibers. During the past years his focus has been on manufacture and upscaling of nanocellulosic materials and various industrial applications of these materials. Since 2017, Lindström works with nanocellulose based water remediation projects at StonyBrook University. Lindström was honored to Tappi Fellow 1995 and a fellow of the International Academy of Wood Science 1996. He also became a George Jayme medalist 2007 (ZellCheming), and an Ekman medalist 2008 (SPCI) and received the William H. Aiken Technical Award 2016 for outstanding contributions for the Forest Products Industry.
2019 NanoDivision Technical Award and FiberLean® Technologies Prize

Dr. Alan W. Rudie
USDA, Forest Products Laboratory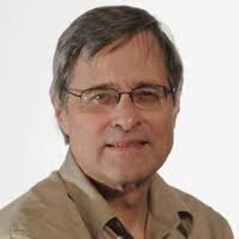 Dr. Alan Rudie is the Assistant Director, Wood Fiber and Composites Research Division at the USDA, Forest Products Laboratory in Madison Wisconsin.Dr. Rudie received his Ph.D. in Inorganic Chemistry in 1978 from the Massachusetts Institute of Technology. In 1978, he took a job with International Paper Company at the Corporate Research Center in Sterling Forest, NY. In 1989 he accepted an appointment as Associate Professors at the Institute of Paper Science and Technology in Atlanta, Georgia where he focused on research in mechanical pulping and trace metals management in pulp mill bleach plants. Alan accepted a position as a Project Leader at the Forest Products Laboratory in 2003 and supervised the Fiber and Chemical Sciences Research Work Unit. At FPL he continued research on bleach plant metals management, biorefinery, and cellulose nanomaterials. In September 2016, he accepted his current position as Assistant Director.
Dr. Rudie led the project at FPL scaling up the sulfuric acid procedure to produce cellulose nanocrystals (CNC) and culminating in the current pilot plant that has been used to supply CNC to the University of Maine for small batch sales. This project also replicated and scaled up the procedures developed in Japan to produce the TEMPO form of cellulose nano-fibrils and is the bulk source for this material, also sold in small batches by the University of Maine. Under his direction, the project has largely focused on providing detailed synthetic procedures to assist others in producing these materials, and in providing scale-up and engineering data that will help companies considering entering these markets. He heads up the Forest Products Laboratory Yreka project working on producing cellulose nanomaterials from wood (as opposed to wood pulp) and the spin-off Siskiyou project working to install the first CNC enhanced concrete structure in the U.S., a bridge deck to be installed in Siskiyou County California.
Dr. Rudie is co-editor of two TAPPI books, The Bleaching of Pulp, and Production and Applications of Cellulose Nanomaterials. He served as conference co-chair of the TAPPI International Conference on Nanotechnology for Renewable Materials in 2018 when it was held in Madison, Wisconsin, and serves again as co-chair of this years conference in Chiba, Japan. In 2018, he was recognized by the TAPPI International Research Management Committee with their Technical Award and the William Aiken Prize, and he is a TAPPI Fellow.
2018 NanoDivision Technical Award and FiberLean® Technologies Prize

Wadood Y. Hamad, MA, PhD
FPInnovations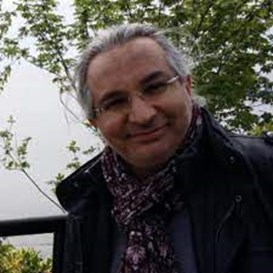 Dr. Hamad is an expert in nanomaterials, soft matter physics and the development of sustainable high-tech applications from bio-based materials. He obtained his PhD in Materials Science from McGill University in 1994, and has been a Principal Scientist with FPInnovations, since 2003. He is now the Science Manager of the Transformation and Interfaces Group within the BioProducts Innovation Centre of Excellence, FPInnovations. Wadood also holds an adjunct professorship at the University of British Columbia's Department of Chemistry.
Prior to joining Paprican, now FPInnovations, Wadood was Senior, then Principal, Scientist at International Paper's Corporate Research Center (1998-2003). He was also a tenured Lecturer in Materials Science at the University of Manchester, UK (1994-98). While at IP, Wadood was responsible for the development of key patented technologies for packaging design and performance. At FPInnovations, he is responsible for the scale-up, implementation and commercialization of cellulose nanocrystals. He holds over 22 patents in the fields of cellulose nanocrystals applications, polymer composites and packaging technology, and has published over 100 papers in journals such as Nature and Advanced Materials. Wadood has also written seven book chapters and three monographs, most recently on Cellulose Nanocrystals:  Properties, Production and Applications (Wiley 2017). He is a fellow of the Royals Society of Chemistry and the Institute of Materials, Mining and Minerals (UK).
2017 NanoDivision Technical Award and FiberLean® Technologies Prize
Dr. Yano
President of Japan Nanocellulose Forum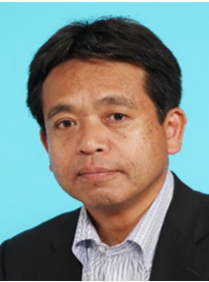 Born in Nagano Prefecture, Japan, Dr. Yano graduated from the School of Agriculture, Department of Forestry and Wood Science, Kyoto University in 1982. In 1986, after leaving the doctoral program at Kyoto University's graduate school, he began working for the Kyoto Prefectural University's Faculty of Agriculture, becoming a lecturer at the university in 1992. In 1998 he joined the Kyoto University Wood Research Institute as an assistant professor, and became a professor at the University's Research Institute for Sustainable Humanosphere in 2004. He was a president of Japan Nanocellulose Forum from 2014 to 2016.
2016 NanoDivision Technical Award and FiberLean® Technologies Prize

Alain Dufresne
Professor - Grenoble Institute of Technology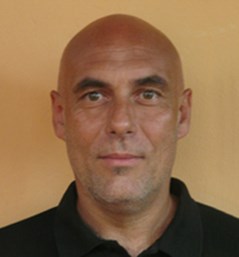 Alain Dufresne received his PhD in 1991 from the Department of Electronics at the National Institute of Applied Science in Toulouse (France). He was then Postdoctoral Research Associate at Polytechnique Montreal (Canada), and Temporary Lecturer and Research Assistant at the National Institute of Applied Science in Lyon (France). He was appointed Associate Professor in 1993, and then Professor in 2001, at Joseph Fourier University in Grenoble (France). He is now and since 2003 Professor at Grenoble Institute of Technology. He has been visiting Professor at the Federal University of Rio de Janeiro (Brazil), at Universiti Kebangsaan Malaysia (Malaysia), and at the Brazilian Agricultural Research Corporation (Embrapa) in Fortaleza (Brazil). His main research interests concern the processing and characterization of polymer nanocomposites reinforced with nanoparticles extracted from renewable resources. He has published over 230 peer-reviewed papers related to these topics. He and his students have given many conference presentations and he has been invited numerous times as a speaker in conferences, universities and research centers worldwide.
2015 Nano Division Technical Award and IMERYS FiberLean Prize
Orlando J. Rojas
Aalto University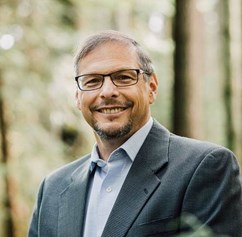 Rojas received his undergraduate degree from Universidad de Los Andes in Venezuela, before obtaining his master's degree in paper engineering from the Polytechnic University of Catalonia in Spain. He subsequently received a PhD in Chemical Engineering from Auburn University. Other academic training includes postdoctoral fellowships in KTH and the Institute for Surface Chemistry in Stockholm. Prior to his current position as professor of bio-based colloids and Materials at Aalto University in Finland, Rojas was professor in the departments of forest biomaterials and chemical and biomolecular engineering at North Carolina State University. Earlier in his career he was a senior scientist appointed by the Royal Swedish Academy of Sciences in the Royal Institute of Technology, a postdoctoral fellow in the Institute for Surface Chemistry in Sweden, and research assistant at Auburn University. Rojas was appointed as Finland Distinguished Professor from 2009-2014 and was Chair of the Division of Cellulose and Renewable Materials of the American Chemical Society from 2009-2011. He was elected with the distinction of Fellow of the American Chemical Society in 2013, an accolade that is testament to the exceptional level of his scientific and professional contributions. Other merits include his appointment as a Faculty Scholar of NCSU and his receiving the ACS Division Award of Cellulose and Renewable Materials
2014 NanoDivision Technical Award and IMERYS FiberLean Prize

Dr. Richard Berry
Cellulose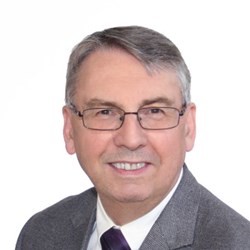 Richard is leader of the nanotechnology initiative at FPInnovations until moving to CelluForce in 2011, Dr. Berry has numerous scientific accomplishments and a long experience of overseeing the industrial application of his numerous inventions. He received the 2009 Nano-industry award from NanoQuébec for his exceptional contribution to the development of cellulose nanocrystals. He is the winner of the 2012 Purvis Memorial Award and most recently become one of Canada's Clean 50 honourees. The initiatives Dr. Berry has spearheaded in recent years have allowed Canada to position itself as a world leader in the development of this new nanotechnology industry which was recognised through the 2012 NSERC Synergy award for innovation given to McGill University, FPInnovations, ArboraNano, and CelluForce and culminated in the awarding of the 2013 Marcus Wallenberg prize to Derek Gray of McGill University for his pioneering work on this material. Dr. Berry has taught numerous courses for TAPPI and PAPTAC, and chaired the 2000 International Pulp Bleaching Conference. He has received many pulp and paper Industry awards and is a TAPPI Fellow. Berry also holds seventeen patents, and his work has been published in more than ninety articles and two monographs. Berry received a Bachelor of Arts Degree in Chemistry and Geology from Keele University in Staffordshire, England in 1975. In 1980 he earned a Ph.D. in Chemistry from McGill University in Montreal, Canada.